By Jeffrey Toobin, CNN Senior Legal Analyst
December 27, 2012 -- Updated 1445 GMT (2245 HKT)
STORY HIGHLIGHTS
Jeffrey Toobin: 2013 will see pivotal decisions in several key areas of law


He says Supreme Court could decide fate of same-sex marriage


Affirmative action for public college admissions is also on Court's agenda


Toobin: Newtown massacre put gun control debate back in the forefront



Editor's note: Jeffrey Toobin is a senior legal analyst for CNN and a staff writer at The New Yorker magazine, where he covers legal affairs. He is the author of "The Oath: The Obama White House and the Supreme Court."
(CNN) -- What will we see in 2013?
One thing for sure: The year will begin with Chief Justice John Roberts and President Obama getting two chances to recite the oath correctly.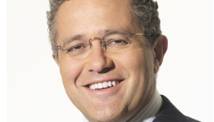 Jeffrey Toobin
After that, here are my guesses.
1. Same-sex marriage and the Supreme Court. There are two cases, and there are a Rubik's Cube-worth of possibilities for their outcomes. On one extreme, the court could say that the federal government (in the Defense of Marriage Act) and the states can ban or allow same-sex marriage as they prefer. On the other end, the Court could rule that gay people have a constitutional right to marry in any state in the union. (Or somewhere in between.)


CNN Opinion contributors weigh in on what to expect in 2013. What do you think the year holds in store? Let us know @CNNOpinion on Twitter and Facebook/CNNOpinion


2. The future of affirmative action. In a case pending before the Supreme Court, the Court could outlaw all affirmative action in admissions at public universities, with major implications for all racial preferences in all school or non-school settings.
3. Gun control returns to the agenda. The Congress (and probably some states) will wrestle with the question of gun control, an issue that had largely fallen off the national agenda before the massacre in Newtown. Expect many invocations (some accurate, some not) of the Second Amendment.
4. The continued decline of the death penalty. Death sentences and executions continue to decline, and this trend will continue. Fear of mistaken executions (largely caused by DNA exonerations) and the huge cost of the death penalty process will both accelerate the shift.
5. Celebrity sex scandal. There will be one. There will be outrage, shock and amusement. (Celebrity to be identified later.)
Follow @CNNOpinion on Twitter
Join us at Facebook/CNNOpinion
The opinions expressed in this commentary are solely those of Jeffrey Toobin.
Part of complete coverage on

December 27, 2012 -- Updated 1445 GMT (2245 HKT)

Jeffrey Toobin says key rulings will likely be made regarding same-sex marriage and affirmative action for public college admissions.

December 28, 2012 -- Updated 0041 GMT (0841 HKT)

Frida Ghitis says that after years in which conservative views dominated the nation, there's now majority support for many progressive stances.

December 28, 2012 -- Updated 0316 GMT (1116 HKT)

John MacIntosh says gun manufacturer Freedom Group should be acquired by public-spirited billionaires and turned into a company with ethical goals.

December 27, 2012 -- Updated 0237 GMT (1037 HKT)

Bassam Gergi and Ali Breland says we should mourn for Newtown's victims, but also take steps to stop the slaughter of young people in inner cities
Get the latest opinion and analysis from CNN's columnists and contributors.

December 26, 2012 -- Updated 1445 GMT (2245 HKT)

Tseming Yang says the 25 major carbon emitters should come to an agreement just among themselves about fighting climate change.

December 25, 2012 -- Updated 1252 GMT (2052 HKT)

David Frum says the National Rifle Association's "Death Wish" style vision of America as a land of armed civilians fending off criminals is a fantasy.

December 27, 2012 -- Updated 0207 GMT (1007 HKT)

Lawrence Krauss says the nation must grieve with the families of Newtown after such a tremendous loss, but religion is not the right framework

December 26, 2012 -- Updated 1408 GMT (2208 HKT)

Jonathan Batiste says jazz is a complex, traditional and utterly contemporary art -- the language that we use to state our deepest, truest feelings

December 26, 2012 -- Updated 1540 GMT (2340 HKT)

Dean Obeidallah says "Zero Dark Thirty" and "Promised Land" present hot button issues that fire up people from the left and right.

December 26, 2012 -- Updated 1344 GMT (2144 HKT)

MADD started as a small grass-roots movement that grew and radically changed society's views on drunk driving, says Candace Lightner.

December 22, 2012 -- Updated 1706 GMT (0106 HKT)

David Gergen says the hope for cooperation is gone in the capital as people spar over fiscal cliff, gun control, and nominations

December 19, 2012 -- Updated 2054 GMT (0454 HKT)

William Bennett says having armed and trained people could help protect schools and other vulnerable places from gun violence
Title Post:
2013: A year for big issues in the courts
Rating:
100%
based on
99998
ratings.
5
user reviews.
Author:
Alexisbritodelgado News
Thanks for visiting the blog, If any criticism and suggestions please leave a comment