(CNN) -- CNN asked for views on President Obama's State of the Union address Tuesday night, which was dominated by domestic issues such as the economy and need to reinvigorate the middle class, gun control, minimum wage, early education and immigration. Afterward, Sen. Marco Rubio of Florida delivered the Republican response.
Sutter: A night that offered no hope for the jobless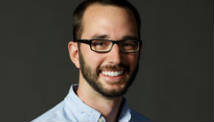 John D. Sutter is a columnist for CNN Opinion. He heads the section's Change the List project, which focuses on human rights and social justice.
After Barack Obama's speech and Marco Rubio's rebuttal, we should have heard from Kim Peters.
The 47-year-old single mother, who has been more or less unemployed since the start of the Great Recession, wore fuzzy Shrek slippers as she watched the president's State of the Union address Tuesday night from the middle of an empty living room south of Atlanta.
If the country and the president could have peered back at her through her small TV, they would have seen the piles of black trash bags, full of clothes, in the corners of the room. They haven't been unpacked since she was evicted from her last apartment. They would have seen the worry in her eyes -- felt the panic that wakes her up at 3 a.m. and makes her wonder how long it will be before she and her 7-year-old daughter end up homeless. Full story
Granderson: Rubio must have missed the year of the woman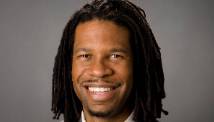 LZ Granderson, who writes a weekly column for CNN.com, is a senior writer and columnist for ESPN the Magazine and ESPN.com
You would think that in the shadow of a general election dubbed "Year of the Woman," the last thing any Republican in Washington would want to do is tick off women.
And while the Violence Against Women Act passed in the Senate by a healthy bipartisan majority a few hours before President Obama's State of the Union address, the fact that 22 senators -- all Republicans, all men -- voted against it should be troubling to GOP leaders.
And perhaps the most troubling aspect of that is Florida Sen. Marco Rubio, the so-called savior of the Republican Party, was one of those Republican men.
Just think: A few hours before Rubio was to deliver a message reflecting a new Republican Party, he casts a vote that screams more of the same. Full story
Welch: Obama's 'do-something' plan for 'have-nothing' government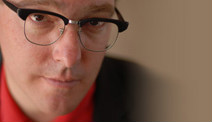 Matt Welch is editor-in-chief of Reason and co-author of "The Declaration of Independents: How Libertarian Politics Can Fix What's Wrong With America."
The two most memorable lines of President Barack Obama's fourth State of the Union address were the ad-libbed: "Get it done" (which doesn't appear in the remarks as prepared), and the emotional "They deserve a vote," concerning victims of gun violence.
As exasperated appeals for an obstructionist Congress to get off its duff, the exhortations provided emotional catnip for Democrats. For the rest of us, however, they were sobering reminders of what governing liberalism has deteriorated into: content-free calls to take action for action's sake.
Consumers of national governance are within their rights to ask just what we've gotten in return for ballooning the cost of the stuff since 2000. The answer may lie in not just what the president said, but what he has assumed we've already forgotten. Full story
Rothkopf: Obama's message: I'm in charge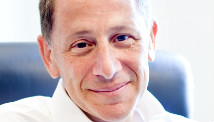 David Rothkopf is CEO and editor-at-large of the FP Group, publishers of Foreign Policy magazine, and a visiting scholar at the Carnegie Endowment for International Peace.

It is sometimes said of a great actor that he could hold an audience spellbound while reading a laundry list. This is essentially what President Obama tried to do on Tuesday night. As State of the Union addresses go, his was artless. It lacked inspired phrases or compelling narrative. Save for the energy he gave it at key moments, it was pedestrian.
It was also very important.
It was important because with it, Obama returned in earnest to the work of governing. Having won a clear victory in November, and having spent the intervening months putting out the wildfires our Congress likes to set, he delivered word Tuesday night that he had a clear and full agenda for his second term. Full story
Navarrette: A kinder, gentler, wiser Marco Rubio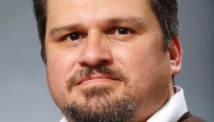 Ruben Navarrette is a CNN contributor and a nationally syndicated columnist with the Washington Post Writers Group.
Sen. Marco Rubio was ready for his close-up, and he got it. Now you know what all the fuss is about.
Rubio, a rising star and possible 2016 GOP presidential hopeful, was picked to deliver the official Republican response to President Obama's State of the Union sddress.
The selection tells you a lot about what the Republican Party has in store for Rubio, and what this 41-year-old son of Cuban immigrants can do for a party that needs to become more user-friendly for Latinos. His remarks were also delivered in Spanish. Full story
Slaughter: Obama dares Congress to get the job done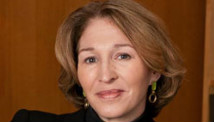 Anne-Marie Slaughter is a former director of policy planning in the U.S. State Department and a professor of politics and international affairs at Princeton University.
The hallmark of the 2013 State of the Union address was progressive pragmatism.
Time and again, President Obama punctuated his proposals with the refrain: "We should be able to get that done." After his call for "bipartisan, comprehensive tax reform that encourages job creation and helps bring down the deficit," he said: "We can get this done," and later, "That's what we can do together."
When he proposed the addition of three more urban manufacturing hubs and asked Congress "to help create a network of 15 of these hubs and guarantee that the next revolution in manufacturing is made right here in America," he added: "We can get that done." Full story
Coleman: Where was the foreign policy?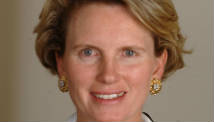 Isobel Coleman is the author of "Paradise Beneath Her Feet" and a senior fellow for U.S. foreign policy at the Council on Foreign Relations in New York.
President Obama's State of the Union address predictably focused on his domestic priorities.
Immigration reform, a laundry list of economic initiatives including infrastructure improvements (Fix it First), clean energy, some manufacturing innovation, a bit of educational reform and the rhetorical high point of his speech -- gun control.
As in years past, foreign policy made up only about 15% of the speech, but even within that usual limited attention, Tuesday night's address pointed to few new directions.
On Afghanistan -- America's longest war -- Obama expressed just a continued commitment to bringing the troops home, ending "our war" while theirs continues. On Iran, there was a single sentence reiterating the need for a diplomatic solution, which makes me think that a big diplomatic push is not likely. Full story
Greene: In 2013, democracy talks back about State of the Union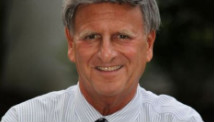 CNN Contributor Bob Greene is a best-selling author whose 25 books include "Late Edition: A Love Story" and "Duty: A Father, His Son, and the Man Who Won the War."
"To report the state of the union." Within the first few seconds of President Barack Obama's address Tuesday night, he quoted the late President John F. Kennedy, who 51 years ago used those words to describe a president's annual duty.
As Obama spoke, citizens around the country were tapping away at keyboards, posting and sending messages -- public and private -- characterizing their own view of how the union, and its president, are faring.
Obama told the packed House of Representatives chamber: "We can say with renewed confidence that the state of our union is stronger." And those citizens around the country, typing away, were in essence saying: We'll be the ones to decide that, thank you very much. Full story
Follow @CNNOpinion on Twitter.
Join us at Facebook/CNNOpinion.
The opinions in this commentary are solely those of the writers.
Title Post:
Obama and Rubio: How did they do?
Rating:
100%
based on
99998
ratings.
5
user reviews.
Author:
Alexisbritodelgado News
Thanks for visiting the blog, If any criticism and suggestions please leave a comment