By Gloria Borger, CNN Chief Political Analyst
February 19, 2013 -- Updated 2122 GMT (0522 HKT)
STORY HIGHLIGHTS
Gloria Borger: Prospect of deep budget cuts was designed to compel compromise


She says the "unthinkable" cuts now have many supporters


The likelihood that cuts may happen shows new level of D.C. dysfunction, she says


Borger: President may want a 2014 House victory, but action needed now



(CNN) -- So let's try to recount why we are where we are. In August 2011, Washington was trying to figure out how to raise the debt ceiling -- so the US might continue to pay its bills -- when a stunt was hatched: Kick the can down the road.
And not only kick it down the road, but do it in a way that would eventually force Washington to do its job: Invent a punishment.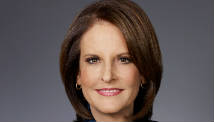 Gloria Borger
If the politicians failed to come up with some kind of budget deal, the blunt instrument of across-the-board cuts in every area would await.
Unthinkable! Untenable!
Until now.
In fact, something designed to be worse than any conceivable agreement is now completely acceptable to many.
And not only are these forced budget cuts considered acceptable, they're even applauded. Some Republicans figure they'll never find a way to get 5% across-the-board domestic spending cuts like this again, so go for it. And some liberal Democrats likewise say 8% cuts in military spending are better than anything we might get on our own, so go for it.
The result: A draconian plan designed to force the two sides to get together has now turned out to be too weak to do that.
And what does that tell us? More about the collapse of the political process than it does about the merits of any budget cuts. Official Washington has completely abdicated responsibility, taking its dysfunction to a new level -- which is really saying something.
We've learned since the election that the second-term president is feeling chipper. With re-election came the power to force Republicans to raise taxes on the wealthy in the fiscal cliff negotiations, and good for him. Americans voted, and said that's what they wanted, and so it happened. Even the most sullen Republicans knew that tax fight had been lost.
Points on the board for the White House.
Now the evil "sequester" -- the forced budget cuts -- looms. And the president proposes what he calls a "balanced" approach: closing tax loopholes on the rich and budget cuts. It's something he knows Republicans will never go for. They raised taxes six weeks ago, and they're not going to do it again now. They already gave at the office. And Republicans also say, with some merit, that taxes were never meant to be a part of the discussion of across-the-board cuts. It's about spending.
Here's the problem: The election is over. Obama won, and he doesn't really have to keep telling us -- or showing us, via staged campaign-style events like the one Tuesday in which he used police officers as props while he opposed the forced spending cuts.
What we're waiting for is the plan to translate victory into effective governance.
Sure, there's no doubt the president has the upper hand. He's right to believe that GOP calls for austerity do not constitute a cohesive party platform. He knows that the GOP has no singular, effective leader, and that its message is unformed. And he's probably hoping that the next two years can be used effectively to further undermine the GOP and win back a Democratic majority in the House.
Slight problem: There's plenty of real work to be done, on the budget, on tax reform, on immigration, climate change and guns. A second-term president has a small window of opportunity. And a presidential legacy is not something that can be kicked down the road.
Follow @CNNOpinion on Twitter.
Join us at Facebook/CNNOpinion.
The opinions expressed in this commentary are solely those of Gloria Borger.
Part of complete coverage on

February 19, 2013 -- Updated 1419 GMT (2219 HKT)

Michael Hayden says the U.S. shouldn't let a lack of consensus at home drive policies on drones, cyber attacks.

February 19, 2013 -- Updated 1719 GMT (0119 HKT)

Apple is getting pushed around these days and its coolness factor seems to be fading. But John Abell says don't be too quick to count Apple out.

February 20, 2013 -- Updated 0100 GMT (0900 HKT)

Actor/producer Jesse Williams says Quentin Tarantino's film "Django Unchained" subordinates black characters and fails to illuminate the history of slavery.

February 19, 2013 -- Updated 1933 GMT (0333 HKT)

Ruben Navarrette believes that it's the guest workers program that will make or break the prospects for immigration reform.

February 19, 2013 -- Updated 1219 GMT (2019 HKT)

Howard Kurtz says lesser news stories eclipsed the follow up coverage that Obama's State of the Union deserved.

February 19, 2013 -- Updated 0024 GMT (0824 HKT)

President Obama may not have the votes to pass gun legislation, but David Frum says the government could do a lot to increase gun safety anyway.

February 19, 2013 -- Updated 0047 GMT (0847 HKT)

Since Canada will not tolerate an influx of zombies, we have to get ready and secure our borders, says Dean Obeidallah.

February 18, 2013 -- Updated 2259 GMT (0659 HKT)

Pablo Spiller says consumers will likely get more choices and improved quality of service.

February 18, 2013 -- Updated 1629 GMT (0029 HKT)

Convincing Congress to take on climate change will be an uphill battle, unless there's strong grass roots support, says Julian Zelizer.

February 17, 2013 -- Updated 1337 GMT (2137 HKT)

Bob Greene says the stories of former slaves, compiled in 1930s, tell of families torn apart, people deprived of basic freedoms

February 18, 2013 -- Updated 0028 GMT (0828 HKT)

Cameron Russell says her looks fit a narrow definition of beauty and her career as a model gives her views undeserved attention

February 19, 2013 -- Updated 0116 GMT (0916 HKT)

Meg Urry says the likelihood that a meteor hits and an asteroid passes close by Earth on the same day is quite improbable, yet the two events happened on Friday

February 19, 2013 -- Updated 1728 GMT (0128 HKT)

Frida Ghitis says the murder of Reeva Steenkamp allegedly by Oscar Pistorius is a reminder that we have to do more to protect women.
Read More..